A live soundscape with contemporary voices from the Ukraine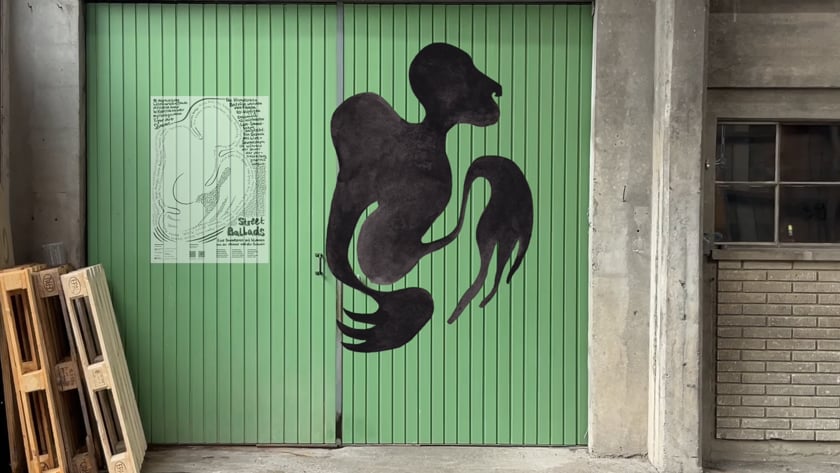 The performance project Street Ballads collects different voices on the present throughout Europe in the form of a live soundscape.
Street Ballads III – Ukraine will be performed three times in Zurich in September 2023. This cross-disciplinary performance will feature literary contributions by nine Ukrainian authors who live in Switzerland and Ukraine. They comment on the present with the voices of historical or mythological figures. The literary contributions speak of hope, anger, fear and the desire for peace. The poetic texts evoke powerful images and use the literary to give form to the unspeakable. The ensemble reads, speaks, whispers and sings the texts, while this chorus of individual voices comes together to form different formations in the space.
Admission is free at the Kunsthaus Zürich (18 September, between 19:00 and 20:30) and at the Toni-Areal/ZHdK (25 September, between 14:00 and 15:30). For the performance at the Landesmuseum Zurich as part of the LATE series (28 September from 20:00), tickets can be bought directly from the museum. As the approx. 30-minute performance is repeated several times as a loop, it is possible to visit the performance at any time during the event, which lasts approx. two hours.
Street Ballads III - Ukraine is a performative-vocal intervention. The acoustic landscape will be presented via narrative fragments, sounds, and voice improvisations. The performance unfolds as a loop over approximately 2 hours and takes place in the audience area of the museums. It is divided into 20-minute sections that are repeated several times in a different form. Soundscapes form a conceptual pivot in the debate around spatial atmospheres in the areas of architecture, theatre and public spaces.
18 September 2023

19:00 - 20:30

Kunsthaus Zurich

25 September 2023

14:00 - 15:30

Toni-Areal / ZHdK

28 September 2023

20:00 / 21:30

Landesmuseum Zurich / LATE
Manuela Casari, Production and Coordination
Serge Honegger, Concept und Dramaturgy
Claudio Mascolo, Webdesign and Visuals